About
Name's Tina.
Born in '90.
Been on Gaia since '05.
I'm that one GDer that no one knows
I also lurk LI from time to time.

I will make you a sign if you ask,
but it might take a while.
I don't edit my sig pics.
I'm actually not even wearing makeup in my current sig.

I'm a freshman in college.
I love Movies, music, and chillin with my friends.
I think online relationships are the biggest waste of time ever.
I don't care about Gaia's opinion of me because I'll probably never meet any of you IRL.
Huckleberry_Poinson is my bfff IRL. Just sayin.

Talk to me if you want.
I'm super nice and I'll talk back.
I get on here just about every day when I'm bored.
If you think I'm cool, friend me.
If you want to see pics, just ask
I don't do n***s - just sayin.

That is all.




R.I.P. Devin.
February 28, 1991 - June 1, 2009




This is me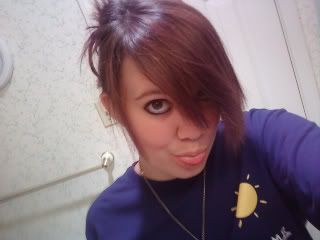 Huckleberry & I, camping in Arkansas

Friends
Viewing 12 of 28 friends
Journal
a touch of insanity from Harley Nightmare
The little doses of insanity that make people love me sooo much! :]
Signature
R.I.P. Devin. I love and miss you. <3

I'm gonna buy a gun and start a war if you can tell me something worth fighting for.