Strawberry Feline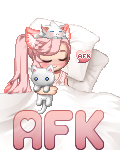 Details
Last Login

07/03/2020 6:46 am
Gender

Female
---
Interests
About

A 199X Kid | Introvert
Workaholic | Tech Savvy

- Buying & Collecting Arts -
- Recently into Prose & Poetry -

Gaian since 2007


I left Gaia last
January of 2015
and have asked for my
main account to be deleted,
so now I'm using this
account which I created
December of 2015.

My main account cannot
be deleted and was only
permanently banned
under my confirmation.
I'm trying to get a work
that time and was too
attached with Gaia,
that I had to get rid of it
in order to focus on my
job searching. lol.



Journal
Strawberry Feline's Musings
Multimedia