About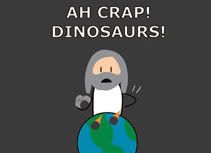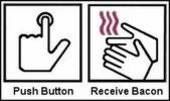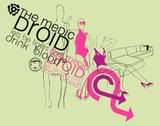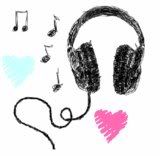 20 Things – Emmet shouldn't do
Take drugs
Get high
Get hyper
Drink coffee
Steal Rosalie's make up and wear it to school
Get a credit card
Get the keys to Carlisle's study
Sing karaoke
Pretend to bite Bella with Edward around
Try to arm wrestle Bella whiles she's still human
Run around in a tu-tu and sing 'I feel pretty'
Constantly poke any of his family
Steal Alice's clothes and throw them away, stating she has no fashion sense
Try to play pro Football
Make Jasper make Esme love him in front of Carlisle
Take Bella to the store and embarrass her
Beat Edward at checkers
Kidnap Bella
Kill any more humans
Kiss another girl in front of Rosalie.. He will die.

102 Reasons Edward is Better Than Jacob
1. Because he sparkles.
2. Because he doesn't have to shave his hair to turn into a dog.
3. Because piano players are good with their fingers.
4. Because he knows how to get down without getting dirty.
5. He's not po'.
6. Because he's hard 24/7.
7. He has everlasting stamina.
8. You don't have to worry about getting preggo.
9. He's more refined and elegant.
10. Can control his temper.
11. Because his p***s sparkles in the sun.
12. Even though it's cold, it never shrinks.
13. He wouldn't burn your vag when he enters you.
14. Because he's cold, his nipples are always hard and perfect for sucking.
15. If you put chocolate on him, he's the perfect sundae.
16. Never has to sleep.
17. Doesn't snore.
18. He doesn't doggy paddle.
19. Can save you from a car crash.
20. Can buy you stuff.
21. Can actually afford clothes.
22. Has gone Ivy League a million times.
23. Isn't a stupid drop-out mutt.
24. Better taste in music.
25. Has taste in music.
26. He can work on AND buy cars.
27. He's a gentleman.
28. He's a sexy gentleman.
29. You can stand on his feet and he'll twirl you around.
30. You look better just by being near him.
31. You can ride on his back in human form.
32. Has amazing eyes.
33. Has an amazing bod.
34. Has amazing lips.
35. Has original hair.
36. He's got that 'sexy dangerous' vibe.
37. He actually cares about you.
38. Doesn't steal your food.
39. He knows how to free the lion inside (in bed).
40. Has waited his whole life...for you (we wish).
41. He has good taste in clothes.
42. He can never stink (like a dog) and he doesn't sweat.
43. His bones can't get crushed.
44. He can control his mouth (unless you don't want him to).
45. He likes to buy you -beds-.
46. Gives nice jewelry.
47. Can turn you into a vampire.
48. Likes to go fast.
wink
49. He's got a nice...wallet, in his pants.
50. Because he's Edward, c'mon.
51. Good at sports.
52. Good at... -ahem- physical activites.
53. Don't have to worry about him doing you doggy style (ew).
54. Doesn't need a leash.
55. Doesn't need a dog house.
56. You don't have to take him out to do his business 3 times a day.
57. He doesn't scent mark his terrority.
58. Better than Romeo.
59. He has a perfect a**.
60. And it sparkles.
61. Isn't immature.
62. Isn't irrational (and stupid, like some people we could name).
63. Can sneak into your house and stay there all night.
64. Always knows what's going on.
65. Likes to sniff you, if you're Bella.
66. He actually stands up to the Volturi instead of running away with his tail between his legs.
67. Can read people's minds.
68. Is just too adorable.
69. Can do your homework for you.
70. Can bribe your teachers to give you an A.
71. Can get the best seat anywhere.
72. He only goes VIP.
73. Borrow his jacket and actually enjoy the smell.
74. Vegetarians are hot.
75. Because vampires don't get fleas.
76. He's got something show-stopping.
77. He's got two jaw-breakers, always ready.
78. Is the perfect guy to bring home.
79. Great taste in romantic places.
80. Always brings something new to the relationship (bedroom).
81. He knows how to dazzle.
82. He's got something to take your breath away.
83. He makes the heart go haywire.
84. He sparkles. (What more do you need people?)
85. Whenever he wants to spend time with Bella, it usually ends up in a bedroom instead of a dirty garage.
86. He doesn't need to make Bella his slave for life to have her do whatever he wants.
87. He's a tease, and you love him.
88. He likes to touch cheeks. (Think what you will)
89. He's got a nice selection of brothers for sexscapades.
90. He knows how to heat you up without being hot.
91. He could never rape you because it would always be willing.
92. HE doesn't FORCE you into a first kiss with him (like some dogs we could name).
93. He's super sarcastic and we love it.
94. Turns out great on photos...think of the possibilities -coughpornographycough-.
95. Vampires can totally beat up werewolves.
96. He knows how to get his bases.
97. You never heard anything about Jacob being the new Romeo.
98. Vampires don't get freaky stalker connections to you.
99. Vampires don't have to share all their personal memories and bedroom moments with the rest of the pack.
100. Dude, he freaking SPARKLES! He's Edward C., c'mon.
101. Because vampires will never need Viagra.
102.He made you take the time to read this

My Mommy-
1. My mother taught me TO APPRECIATE A JOB WELL DONE.
"If you're going to kill each other, do it outside. I just finished
cleaning."
2. My mother taught me RELIGION.
"You better pray that will come out of the carpet."
3 . My mother taught me about TIME TRAVEL.
"If you don't straighten up, I'm going to knock you into the middle of
next week!"
4. My mother taught me LOGIC.
"Because I said so, that's why."
5. My mother taught me MORE LOGIC.
"If you fall out of that swing and break your neck, you're not going to the
store with me."
6. My mother taught me FORESIGHT.
"Make sure you wear clean underwear, in case you're in an accident."
7. My mother taught t me IRONY.
"Keep crying, and I'll give you something to cry about."
8. My mother taught me about the science of OSMOSIS.
"Shut your mouth and eat your supper."
9. My mother taught me about CONTORTIONISM.
"Will you look at that dirt on the back of your neck k!"
10. My mother taught me about STAMINA.
"You'll sit there until all that spinach is gone."
11. My mother taught me about WEATHER.
"This room of yours looks as if a tornado went through it."
12. My mother taught me about HYPOCRISY.
"If I told you once, I've told you a million times. Don't exaggerate!"
13. My mother taught me the CIRCLE OF LIFE.
"I brought you into this world, and I can take you out."
14. My mother taught me about BEHAVIOR MODIFICATION.
"Stop acting like your father!"
15. My mother taught me about ENVY.
"There are millions of less fortunate children in this world who don't
have wonderful parents like you do."
16. My mother taught me about ANTICIPATION .
"Just wait until we get home."
17. My mother taught me about RECEIVING.
"You are going to get it when you get home!"
18. My mother taught me MEDICAL SCIENCE.
"If you don't stop crossing your eyes, they are going to freeze that
way."
19. My mother taught me ESP.
"Put your sweater on; don't you think I know when you are cold?"
20. My mother taught me HUMOR.
"When that lawn mower cuts off your toes, don 't come running to me."
21. My mother taught me HOW TO BECOME AN ADULT.
"If you don't eat your vegetables, you'll never grow up."
22. My mother taught me GENETICS.
"You're just like your father."
23. My mother taught me about my ROOTS.
"Shut that door behind you. Do you think you were born in a barn?"
24. My mother taught me WISDOM.
"When you get to be my age, you'll understand."
25. And my favorite: My mother taught me about JUSTICE.
"One day you'll have kids, and I hope they turn out just like you!"
Friends
Viewing 12 of 27 friends
Multimedia