About
Dark for fear of failure an inner gloom as wide as an eye and
fermenting roiling hate death grip in my veins unveiling rancid
petals flowering forth foul nectar the space between a blink and a tear
...death blooms...

"Yes, I rather like this God fellow. He's very theatrical, you know, a pestilence here, a plague there. Omnipotence. Gotta get me some of that."
"I know you're a feminist and I think that's adorable, but this is grown-up time and I'm the man!"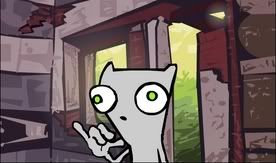 I am worth: 5,743,432 Gold
Friends
Viewing 12 of 23 friends
Journal
Oh here we go again
Multimedia
Signature

See profile for best music ever!