About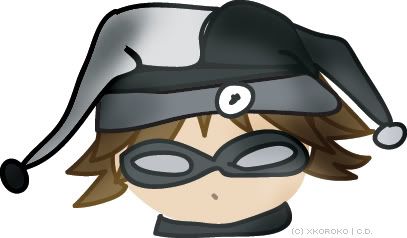 -~_~-~_~-~_
-~_~-~_~-~_
Rakashaw
`Spooky

xd

It's like

'Mommy, can you help me with m-'

'CAN'T YOU SEE I'M BUSY?!'

'But, you're just on th-'

'I'M BUSY! GO PLAY DOLLS!'

xd
"But Mom! I'm 14...An.."
"I DONT CARE. GO F'CKIN PLAY DOLLS. OKAY?!"
"I HATE YOU!"
"DUDE. THE INTERWEBS IS SERIOUS BUSINESS. GO PLAY DOLLS."
The kid runs away.
Husband comes home.
"Honey, where is...."
"I DONT KNOW. OKAY. GO PLAY DOLLS. THATS WHAT I SAID."
"But they're 1.."
"DO I CARE? NO. IM ON THE INTERWEBS. NO ONE. AND I MEAN NO ONE. DISTURBS MOMMY WHEN SHES ON THE INTERWEBS. GO PLAY DOLLS."
Friends
Viewing 12 of 36 friends
Journal
`Spooky's notes.
Random things that I need to keep track of.
Multimedia
Signature

Original account of Panthy
-
|08-08-06|