About
gaia_diamond
About me:
gaia_diamond

Hello there! My name is Spiritwildlife (was Spiritwhitewolf). My nick name are Wolf, Spirit, or Wolfie what u like it. By way, I am deaf. English is my second language and my first language is ASL (America Sign Language) . My English and grammar are not good, because my teacher teaches me wrong way, long story, oh well... I wish this is not happen, But I will work on with it ! Please be patient with me, Thank you.. Oh yeah I am university student and I am study for art. By way I will always busy because of homework (1 to 3 hour everyday) and I really hate read and write. (Reason: it is very hard for me but I will try my best!) Or other reason like family time.
[Zodiac]
Libra and Ox
[Indian Asrology]
Raven
[Strengths/Like]
Manga, Anime, animals, video games, art, History (as long not boring), stories, moive, Tv Shows, random hobbies
[Weaknesses/Dislikes]
Be boring, reading, writing, be alone, too lonely, Spider, hard or boring books
[Colors]
Black, White, and Blue.
[animals]
Wolves, Foxes, Coyotes, Dogs, Ravens, Crows, Puffins, Cats, Big Cats and Horses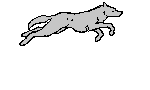 heart
gaia_star Dream Avatars gaia_star

It might change some items but not find yet.
gaia_kittenstar
To Gaians: I don't want to trade anyone or begging me for some money because I'm saving up. I cannot give anyone because I am so busy. I can donate to someone if I know well or my friends (in real world). I might donate for you but If help me with donate me back.
Feel free any message, PM me, add me or comments.. I will check them every day.
Bye
The End