dream avatars x3
Welcome to mah profile smile

mah name's sarah..
I'm 17 years old..I live in the Philippines..and it's,..it's starting to feel like summer here!!!!..XD..well..I enjoy watching anime and reading mangas but also.. I pretty much enjoy eavesdropping to weird conversations that I stumble upon each and everyday of my life smile . I'm also a gamer I play MMORPGs and arcade games XD..I'm a member of the zOMG Elite



and it's a pretty nice place to be X3..
hmm..,,well I have one bestfriend on gaia I think and she's really wonderful! ^^ she goes by the name legendarylinnie. heart
hmm.,. I have two sisters and their known as miss_traxex and lancumi..

Likes:
Anime,Manga,Games,random people,japan(I'd like to go there when I grow up),music and friendly gaians well I also enjoy receiving gifts and stuff people give me biggrin thankyou very much once again!.p.s. I really like kagami and osaka XD.
]


and this is my favorite azumanga daioh scene X3 lmao! XD



Dislikes:
Too much fanservice D:..(too much is bad),lazy people,and as for narcissists:




hmm,..,I like cosplaying too biggrin ..I have avi cosplayed as yuki nagato

ain't she cute? =D
and it's very memorable;since I got new friends and they are..kyongane and fated avenger!! XD
hmm.,I also cosplay as konata Izumi on friendster and sosbrigade forums X3 which I enjoy most since konata is an anime geek just like me! XD..and is a cosplayer too~


which is weird when I'm on konata mode I seem very perverted O.o
cosplaying effects DX
..well that's about all biggrin thanks for visiting my profile guys
take care see yah around! XD..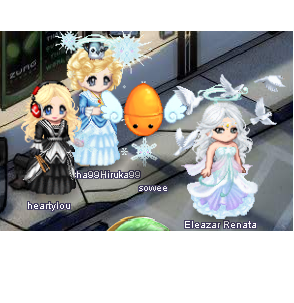 pictures XD :