About Me Fools!
Alright so here we are. Well let's get started I've been on gaia since 05. All I ever wanted on this site was the Devil tail, which I obtained when it was about 30mil...I left and now I'm back.
What you need to know, well I am a huge Philadelphia Flyers fan, I love Anime, Manga, and Video Games, and I'm pretty good at Arcana Heart 3, so If you wanna fight me just let me know.
I play Pokemon
but Idk how to give out a friend code, and it's useless because I have a DS Lite and it only supports WEP which I do not have in my house.
Have a 3DS XL now. So feel free to send me friend codes
3nodding
SKYPE ME, PM me for Skype
I love to meet new people and make new friends, i also enjoy DONATING, yes I said it. But don't send me friend requests and then beg for gold. I give out random donations to people in forums but also to my friends when they need it.
So there ya go, feel free to PM me whenever if you wanna just chat.
biggrin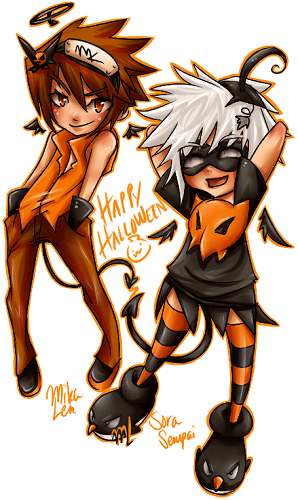 Mika is my artist, my wife, my lover, my crazy, my all, my everything XD. I don't even know anymore.
This...I LOVE!!!