Song of Rainbowcakes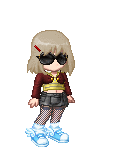 Details
Gender

Female
---
Interests
About
Miniclip, iiHalleh
Onverse, iiJennaRawr
Kitsu saga:
iiRawrsCookies
Grand Fantasia:
iiRawrsCookies
Dream of Mirror Online:
iiRawrsCookies
Dofus
Facebook: Jenna Jokinen (but im using Jean Harper and Sini Niemi)
IMVU: Nymfory (Quest_Nymfory)
Youtube: JenskuPensku5
Photobucket: iRainbowcakes
Neopet: Nymfory
MovieStarPlanet: Nymfory
Ask me somewhere more games i play. im tired so i want just go sleep quick.
Gods blessing.
Multimedia
Signature








Donate? 3nodding I really want that black rock shooters cosplay.

ps. if your not gonna help me with my dream avi, press this! >w<