Teh Solar
*In my senior year at college.*
Ok, let me tell you a few things about me. As in a lot. I'm a black guy, but in no way am I similar to black guys you may or may not know. I don't really like rap/hip-hop, so get that new crap out of my face. Old school stuff was great, but now it's mostly garbage. I DO enjoy listening to 80s (ESPECIALLY 80s, I can't get enough of it), trance, drum and bass, industrial, celtic, zydeco, traditional Indian, and reggae. I'm 22 right now.
Let's see...Oh, a minor thing (or rather major, as I'm suprised there's actually conventions in GA) is go to anime conventions. My best friend (weihu-) and I used to dress up as Team Rocket members way back from 2004, but since everyone started copying our shirts (and most don't even look as good, I might add), we've started switching it up. This year we're going to be Dr. Doom (me) and Captain America. We're pretty much regulars at both yearly conventions, so people love us.
My main hobby aside from gaming is drawing. I really love drawing, and I mostly just do characters I make up for stories I write. Occasionally I do fanart as well. A lot of people say I'm somewhat good, so if you want to arrange an avatar commission I may be able to help you out.
I also collect figures. Action figures, anime figures, any character I know and love, I'm gonna try my best to get them into my room. Except for Jem figures, because since they came out in the 80s they're insanely expensive. No Misfits action for me...YET!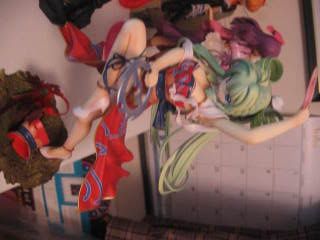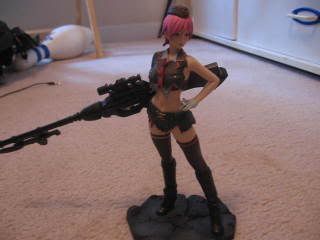 Please tell me you know who this is.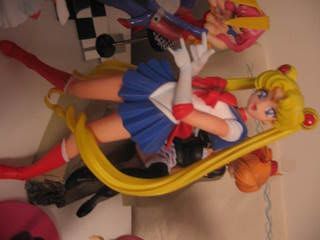 More recently I've been trying to expand my collection of videogame characters, like Tifa and Alex.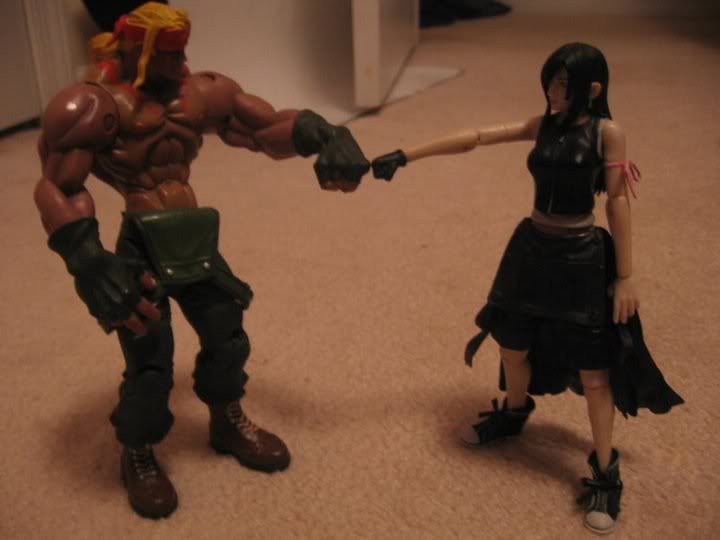 Another huge hobby of mine is video games, but I don't get the chance to play as often as I used to. Possibly my favorite is Smash Bros Brawl (yes I have a Wii), and I used to rape at it. Seriously. I'm not one of those idiots that can't back up his views when playing the actual game. And of course, I use Wario. I use Wario in every game you have a choice of using Wario in. Because he's badass. I won a tournament in May of sophomore year (2009). It was pretty epic. Just throwing that out there. I'm pretty sure I'm not the greatest at the game, but that really made my day. Year, actually, because I won a new DS just before my old DS imploded. Sadly, my skills have slipped because I haven't been able to play that much. That's the one flaw of fighting games...I still love 'em though.
I used to play a lot of PSP/DS games, but I've been slipping from those since there haven't been many newer ones to keep my interest....guess I gotta wait for the Wii U and a 3DS (when the 3DS library stops sucking). I mostly play 360 now, Halo, and the majority of fighting games on the system. I started messing around with Vega in Street Fighter 4, and I love me some Doom action in Marvel 3.