Snezinka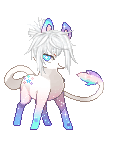 Details
Member Since

01/15/2010
Gender

Female

Birthday

01/31
---
Interests
Favorite Movies/Anime
Favorite Reads
Favorite Music/Bands
Hobbies/Interests
About
Snezinka/Sne/Yaki/Yakhio/Dodo
31 January
Northern Europe
I'm friendly, maybe lil bit bystander/quiet as I'm not confident with my English.
Just start a conversation with me, and I always answer. Starting one myself is hardest part.
I have a few hobbies which are very important to me.
Collecting manga: I have now currently collection of ~1600 mangas.
Collecting My Little Pony toys: Collection of lil bit over 100 toys now.
Started this just during 2015 autumn and tending ponies' messy manes and tails helps me relieve some stress. *ehe.*
deviantART
Nanohara
Ketunlieko
Anime-Planet
Yakhio
Friends
Viewing 12 of 39 friends