About
so ...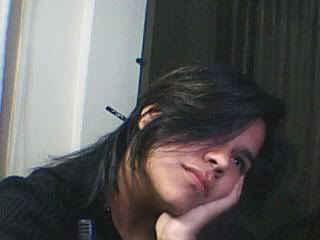 I`m 20 years old and I`m from Perú.
OK! I love to draw, actually drawing is my passion and the reason why I left Medicine at the University.... was studying arts for one year but I`m now at global business administration...yeah! HAVE to finish this to return to arts P:.
I `m forgetting english so "I`m deeply sorry if I write in a wrong way". I speak spanish and learning chinese O3O, and studying fine arts.
Mmm I like anime as well but I prefer to read manga for sure. I like chocolate and love knowing people.
I love to smile, actually I "always" do, but "las más amargas lágrimas se esconden bajo las más bellas sonrisas" >.> so it is true.
Take care!!! O3O
*kisses*