About
Birthday is coming up , I am getting old ;A; !
Thanks for all the christmas comments and gifties ;A; .
They're so awesome *O* .

-shows them off-




By the super, super sweet cute and adorableHaf ;w; <33.
Thank you so much Haf, I really cherish the cute little gift you bought for christmas ;A; <3.




Pure awesomeness by Roi-Chan *O* . She made Alice so cute and tsundere ;A; <3.




Mica by the awesome and super sweet Illycia <333. I love youuuu *O* .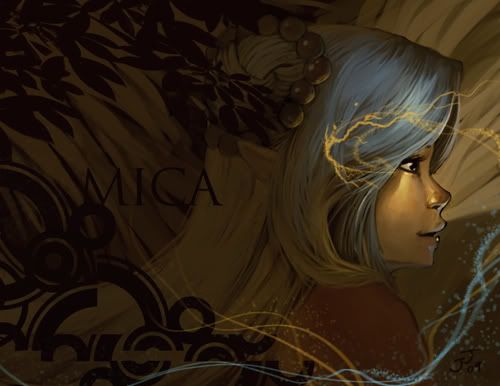 My super awesome SS gift from chichapie *O* he has such an awesome style srsly o u o - in love orz -


I hope your Christmas was awesome too <33.
Gosh while i am writing this it's almost New Years rofl rofl .

In case someone is interested in my New Years Resolution than it would be : STOP BEING SUCH A LAZY TARD AND STOP SLACKING OFF 8'D.

That involves --> more art , more exercise , char has to go the gym ;A; , LESS FRENCH FRIES AND BROWNIES -gonna kill me- , working out my oc's better, getting proper grades for my new education , conquering my fear very important issue XD, more cooking and last but not least TALKING MORE WITH MY SWEET ONLINE FRIENDS ;A; I have been neglecting you all D: -wrists- .


My life on Gaiaonline :

As some of you know my name is smallhotaru.
I prefer to be called hotaru , cause it's shorter and it sounds nicer xD.
I spend an itty bitty too much time on Gaia and you will often spot me around the Art Shops and Request Section.
I am quite the artwhore and I love buying/making Art.
I have lots of original characters and I am planning to draw out some chapters after I have finished my commissions plus pending art trades.




Friends

In no particular order arrow

- Limeybeans
- I Yume I
- DevilsBONE
- Mooniewitch
- Psychowhisper
- Nyomo Tann
- Senshi Sentou
- Kaze Ichiru
- Berii-Tan
- roi-chan
- Chikkuru
- emrald eyes
- hafnia
- ylimez
-sappire spades
- i hearts cookie


I may not speak with some for a long time but I cherish all my friends and I am glad I met them on Gaiaonline , they make my stay here worthwhile.

About me arrow

My real name is Charlotte and I am 20 years old. Yes that's pretty old and I like to think I am 2 years younger mentally , yes I am a bit weird rofl.
I like anime and manga and if you ask me about games than I can honestly only say that I have played Paper Mario and Pokemon Games -shot- .
So I wouldn't call myself a Gamer XD I just enjoy to play from time to time.

Further I enjoy conversing in English , as I hope to improve. And I love to collect art of my original characters. They are my babies and I want to collect an impressive gallery dedicated to them <3.

Currently I am not following an education as I am aiming for becoming an Elementary School Teacher and follow that education around February.
Which means you'll see a lot of me all those months before 8'D .
I probably get a lot busier once school started but I doubt I'll dissapear , luckily I am blessed with brains that can quickly pick up information although it's going to be tough , you'll see me in the weekends 8D .

What I am doing is working in a Restaurant o u o . It's hard work but I can already feel some muscle growing on my puny little arms , rofl.

Worklist

Art Trades

1. Limeybeans
2. sugarzoozoo
3. minami b*****d-sama

Freebies

1. xXYumi-DonoXx

Auction Commissions

1. Atarashii // chibi couple

Shop Commissions

1. Gijinka Artshop Guild
2. Gijinka Artshop Guild



Profile

This profile was made by the awesome : amberdream





Awesome profile makers :




He makes some awesome stuff , check him out <3 .

Well that's all folks , I hope you enjoyed my little chitchat about nothing 8D .







Friends
Viewing 12 of 57 friends
Journal
Hotaru's Art Corner
Art that I have gotten throughout the months and my Original Characters which I would like to share with the rest of the world LOL .
Multimedia
Signature
tumblr
||☼||
deviantart
||☼||