About
''As my lord commands''
Zhuge Liang was well known for being the strategist of the Shu army in Chinese history,''The Three Kingdoms.'' He was a talented and wise man. He often led Liu Bei and his army on the right path. Not only was he The strategist of Shu but he was a scholar and inventor. Together with his wife Yue Ying, they made excellent use of his inventions,in battle.(wooden ox)
Liu Bei was told by Xu Shu that "You must visit this man in person. He cannot be invited to meet you." Perhaps proving that Zhuge Liang was likely to give them his time if he thought they were worthy. It took Liu Bei three visits,on the third visit Zhuge Liang agreed to serve Liu Bei,sensing his determination and willpower.
Above all Zhuge Liang always seemed to be able to predict the worst case scenario. Having a back-up plan if all wasn't going to plan. For instance,in the ''Battle of Chibi'' Once the winds began to blow,a strategist of Wu(Zhou Yu) had certain suspicions that Zhuge Liang should not be trusted and sent an army of men to kill him. Fortunantly Zhuge Liang was one step ahead of him,predicting this move he managed to escape with Zhao Yun.
Sadly Zhuge Liang fell seriously ill later on in his life and died,at the age of 54. He was posthumously granted the title of "Loyal and Martial Marquis" by that of Liu Shan(Liu Bei's son and heir).
Friends
Viewing 12 of 62 friends
Journal
The Burn Book
Signature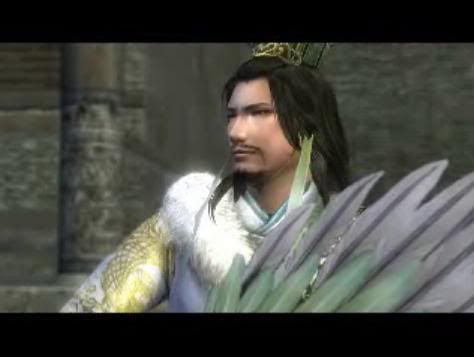 The four desires are desire for the extraordinary and unexpected in strategy, desire for thoroughness in security, desire for calm among the masses, and desire for unity of hearts and minds."
--Zhuge Liang <3