About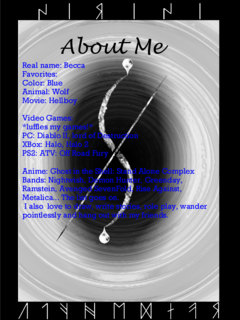 My dream AVI!!! i shall look like my brother who is awesome and was in Iraq!
We all live in the Great Age of Paranoia
The Age of the Backstabbers
Where money means more than loyalty,
Lives have price tags,
They send us through School to teach us everything
but they teach us nothing,
then once our heads are filled with all the useless nonsense
they say we need to know,
they send us to fight wars that are their's, not our's.
We die for their lies
we lose everything for nothing
They feed us lies 'till we think it's the truth....
Corpses litter battlefields, battles won, lost.....
it doesn't matter. we all become food for the
worms and maggots.
Our blood is spilled without a real cause, our brains
full of useless this and that, are blown out the
back of our skulls.....
But soldiers do as they're told
Wolf-Girl Kaya
Friends
Viewing 12 of 24 friends
Multimedia
Signature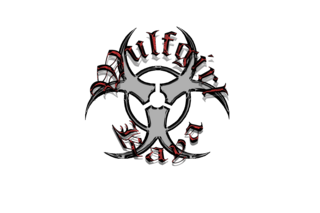 "The world is going to Hell in a nicely decorated handbasket with a little bow on top. Can't forget the bow. FUBAR!!!" LOLZ