Welcome to my Realm of abyss.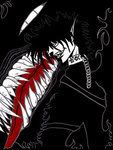 Name: Siris
Age: Unknown
Powers: Darkness
Occupation: Ruler of the darkness sector
Home: Tine's Planet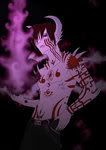 Hello...here my lair.. such a loving and very beautiful place isn't it? I spend time working on it with my..hands.. and if I may do so add a bit of my own opinion.. the flesh that was used was most so sweet. I so hope the victims in joy being decorations as well. I'm sure they were MOST pleasant in doing so.. I will be doing other updates in the time being. For now hehe... maybe we can Talk..