About
Haii.
My name is Maddie.
I am 14 years old and will be turning 15 in Dec.
I am bisexual.
I love Rotaro-Kun.
He's my everything.<3
He means more to me than words, numbers, nor actions could ever express.
I love him.<3
Anorexic guys
turn me on.
<3
I'm a huge flirt and if I find you attractive,
I'll let you know.
I am usually a pretty morbid person.
Death intriuges me.
Blood and guts are
sexy.
I am very literate.
I love to roleplay.
I
LOVE
to make signs.
So ask me to make you one.


Music is everything to me.
I'm a camera whore.
I have a potty mouth.
The Nightmare Before Christmas is the best movie on earth.
I enjoyed The Dark Knight only because Heath Ledger is sexy and played the best acting performance on earth.

<3


I'm in love with Tim Burton.
I tend to offend people on a daily basis.
I [********] up very often.
I'm slow and stupid at times.
I am entertained very easily.
If there is anything else, let me know.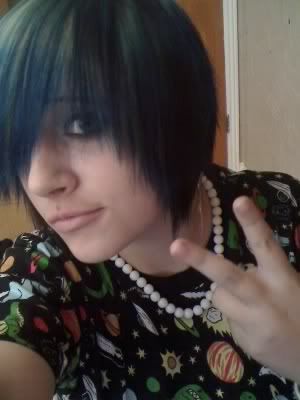 Friends
Viewing 12 of 127 friends
Multimedia
Signature