About
My name Is Hannah.I am almost a freshmen.
Theres not a whole lot to say about me. But theres a whole lot to me.
I say the most random things ever, and i can make a perverted joke out of everything.
I don't do pity. I'm rude and obnoxious. I'm a smart a**. And I can be very bitchy.
I'm creative, intelligent, different, witty, shy at first, understanding, twitchy and lame.
I'm the only person i havent been able to figure out.
And I have endured more than you can ever comprehend.
Don't Waste My Time.
I don't go on here much anymore. But I do have a myspace I go on. So if we talked a lot pm me, and i'll give you the url.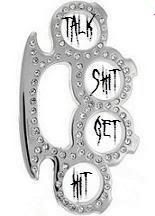 Fav Bands
sad
No Particular Order)
Nirvana, Social Distortion, The Misfits, The Adolescents, The Beatles, The Who, The White Stripes, The Runaways, Cracker, The Carpenters, Municipal Waste, The Germs, Coheed and Cambria, Fugazi, Permanent Bastards, This is Hell, The Killers, Sublimes, The Bled, WCWBT, Bring Me The Horizon, Suicide Silence, I Set My Friends On Fire, Fear Before The March of Flames, HeavyHeavyLowLow, iwrestledabearonce, The Faceless, The Black Tie Affair, Alkaline Trio, The Becoming, sky eats airplane, Alesana, Between the Buried and Me, Slayer, Chiodos, It Dies Today, Mankind?, These arms are snakes, The Greely Estates, Modern Day Escape, A Hero A Fake, For Today, I am Ghost, Attack Attack!, iamerror, 100deadrabbits, Mindless Self Indulgence, Daft Punk, A City Serene, Paramore, Flyleaf, Meg and Dia, Three Days Grace, Escape The Fate, Avenged Sevenfold, 9 inch nails, Blink182, Sum41, Amberlin, Hinder, Death Cab for Cutie, Critikil, Rise Against, Rage Against The Machine, Five Finger Death Punch, Linkin Park, Kill Hannah, Bullet For My Valentine, The Used, Three Days Grace, Never Shout Never, Gym Class Heroes, Cauterize, Nothington, BAMF!, Los Campesinos, Lydia, Slow Runner, Immortal Technique, and more.....,