Simplistic-Tyranny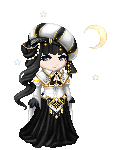 Details
Birthday

02/18/1989
---
Interests
About
I'm Allie.
29.
Nevadan lost in Kentucky without a map and Very Tired.
I have an extremely low tolerance for bullshit and your high school melodrama.
Joined October 7th 2005.
Site Moderator September 2010-June 2012
Left in July 2012, came back in a sporadic fashion August 2017.
Everything's expensive and I don't know what the new hotness is.
I play Pathfinder and 5e.
¯_( ͡° ͜ʖ ͡°)_/¯
Signature
All life is inherently broken from the start.
Take solace in that.