About
'Sup people? Im 19 years old and just lookin' for somethin' interestin' to do with my time.
A little about me:
I live with a friend of mine
I am now single
I don't mind if girls pm as long as their not lookin to cyber
I love fangirls, if you want to be a fan girl just pm me.[6 fangirls]
My latest thread is the playboy mansion.[come visit me wink ]
If you want to donate I will pay you back somehow.
Thats pretty much it.
P.S Leave me a comment I'll love you forever!

..._...|..____________________, ,
....../ `---___________----_____|] = = = R
...../_==o;;;;;;;;_______.:/
.....), ---.(_(__) /
....// (..) ), ----"
...//___//
..//___//
.//___//














My vampiric slaves:
seethergroupi
Foxydemon16
dragonfighter
amazedisgrace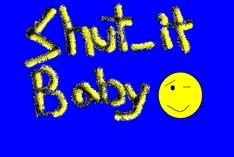 Made by xXlil_pimpXx
I am the guardian angel of Gaians. Watching over them all as they play.


biggrin
o_AUT2Wgz5zdM:www.brandonshea.com/angel1a.jpg" />

Friends
Viewing 12 of 53 friends
Journal
Suck It!!
Multimedia
Signature

I'm not a doctor but I'll take a look anyway.