About
Twinkle, twinkle, twinkle,
Go the lights up on the tree.
Sparkle, sparkle, sparkle,
Goes the star up at the top.
Tip, tip, tip,
Goes the snow falling outside.
La, la, la,
Go the the carolers on the front step.
Singing jolly songs,
Hearing the children laugh.
I stare right through the fire,
I stare into the past.
I watch the birth of Jesus Christ,
The precious gift from God.
And suddenly relize the true meaning,
Of Christmas.
To come together with those we love,
To celebrate the joy we call life.
To worship God and all he's givin,
And the feeling of love.
I wake up Christmas morning,
And see the gifts I have.
"From God to all those living,
I give you the gift of love."
have=
smile
dont have=
sad
help me get this one plz
Total Value: 41,740 Gold
[Item Information]
Item List:
Enchanted Strings
sad
Daisy's Warm Gloves
smile
Light Leather Pom-Pom Boots
smile
Autumn Glory
sad
Autumn Glory
sad
Orange Raincoat
smile
Orange Umbrella
smile
Friends
Viewing 12 of 19 friends
Journal
mine back off(jk lol)
party
my friend got invite then she has it taken away and now i am very very very very sad. i am so so sad because my friend cant go and i cant talk to her for a long long long long time i am going to miss her alot. wwwwwwwwwwwwwwwwwwwwwwwwwwwwwwwwwwwww
Multimedia
Signature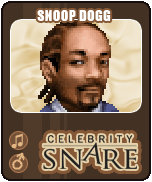 http://www.youtube.com/v/XIMGubERJBE