About
Hiya! <3 You can call me Piston!




Avis/Charas





-Midi-
A machine ghost, Midi is the remnants of an old video game tune from an arcade or classic console game that you can't quite remember the whole song, just enough of it to hum or get stuck in your head! She's happy and bright and loves vibrant colors!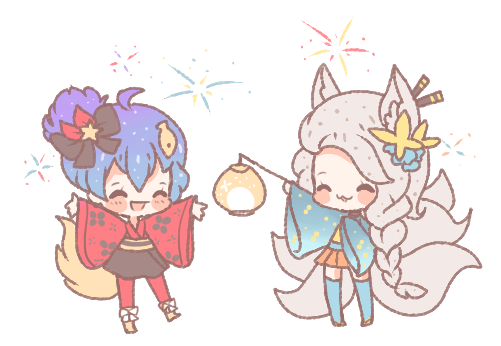 Art by the extremely talented Silhh!
-Shisa Piston-
I'm a Shisa guardian and with my best friend Fox (and one paticularly lazy rabbit), we maintain the Fox and Hound Shrine! There we bestow art for patrons and visitors who attend the shrine. Come visit us!

Feel free to message me about pretty much anything! If I don't respond right away, I'm probably drawing with lovely Fox or playing a game with Yasu and taking all his money, but I'll get back to you soon. I tend to jump from thing to thing a bit!
gaia_star
IRL
28, short and tubby, loves snacks
Currently playing:
Fallout 76
Vermintide 2
Spryo Reignited
LoZ :Breath of the Wild
gaia_star