About


☆•••••★*☆* I'M SHAWNATAN!*☆*★•••••☆



*☆*ABOUT ME:*☆*




*☆**MY LOVES ARE**☆*
☆ MY HUBBY
*ANIME
*ANYTHING FASHION
*TWILIGHT SAGA
*JANE AUSTEN
*GERTRUDE HIMMELFARB'S WORK
*ANYTHING KAWAII!
*JAPANESE CULTURE
*COSPLAYING
* PIGGIES!





[











I WILL NEVER JUDGE YOU OR BE RUDE, IF YOU ARE NICE TO ME I'LL RETURN YOUR KINDNESS.
MY PIGGIE DREAM AVATAR!!
♫♫♫♫♫♫♫♫♫ THIS IS FOR THOSE WHO ARE RACIST!! ♫♫♫♫♫♫♫
A white man said, Colored people are not allowed here. The black man turned around and stood up. He then said: Listen sir....when I was born I was BLACK When I grew up I was BLACK, When I'm sick I'm BLACK, When I go in the sun I'm BLACK, When I'm cold I'm BLACK, When I die I'll be BLACK. But you sir. When you are born you're PINK When you grow up you're WHITE, When you're sick, you're GREEN, When you go in the sun you turn RED, When you're cold you turn BLUE, And when you die you turn PURPLE. And you have the nerve to call me colored? The black man then sat back down and the white man walked away.. Put this on your page if you HATE racism
LOVE THIS PIKACHU!

SPECIAL SHOUT OUT TO MY ATE!

♫♫♫♫♫♫♫♫ LOVE OHSHC!♫♫♫♫♫♫♫♫

♫♫♫♫♫♫♫♫ART BY SHAWNATAN(ME)♫♫♫♫♫♫♫♫♫♫

♫♫♫♫♫♫♫ AVATAR ART OF ME FROM THE CONVENTION BASED ON MY CURRENT AVATAR THEN♫♫♫♫♫♫♫


MORE ART:


THANKS HALCY<3!!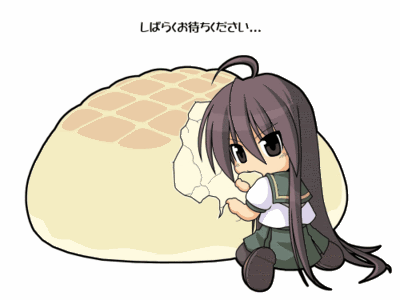 Thanks For Visiting!!

Friends
Viewing 12 of 13 friends
Signature
[img:e5225ddcce]http://i33.tinypic.com/23m06m9.png[/img:e5225ddcce] thanks halcy ^-^.. more art please!!! will pay