About
Names Victoria, You can call me Shadow just like everyone else on here does.
you love me like me or hate me? Care to find me?
www.youtube.com/user/XxShadowsGirl101xX
www.Fanartcentral.net/profile-ShadowsGirl101.php
www.myspace.com/ShadowsGirl101
www.imvu.com/XxKillMeKissMe
www.freewebs.com/ShadowsGirl101
Activities:
Volleyball, Softball, Drama club, Art club
Interests:
Anime, Manga, Drawing, Reading, Writing, Domo-kun,
Favorite Music:
System of a down, Panic at the disco, LoveHateHero, sum 41, Maximum the Hormone, Sadie, Stance Punks, Powerman 5000, Drowning pool, Social Distortion, JimmyEatWorld, Ayabie, Mix Speakers Inc., Black Rose Garden, Crush 40, Orange Range, No Regret life, Making April, Utada Hikaru, The autumn offering, LoveHateHero, ThreeDoorsDown , Rob zombie, Bon Jovi, Breaking Benjamin, Korn, Vanilla Sky, Sr-71, Mix speakers inc,Ayabie
Favorite TV Shows:
Steve Wilkos show, Maury, Desperate Housewives,Supernatural,
Favorite Movies:
Pirates, Nightmare before Christmas, Whisper of the heart, Sprited Away, Howls moving castle, Kiki's delivery service, Meet the Spartans, Superhero movie, The Cable Guy, Disaster Movie, Epic Movie,
Favorite Books:
Montmorency, Just my luck, The lonely ring finger, Vampire doll, Girl Talk, The diary of Amy, Throwing like a girl, Tending to grace, Life as we knew it, The pretty little liars series, Jumping the scratch,
Favorite Quotations:
" when you start the war you fight it with spears swords and arrows"
"O'rly?!"
"rawr..."
"Who are you?"
"The music isn't loud enough, Why turn it down?"
"Punk is always something that's going to be with us and to try and explain that would be stupid at this point"
"Wha...?"
"Demyx!"
"Anything worth taking seriously is worth making fun of."
"Better to understand a little than to misunderstand a lot."
"Ever stop to think, and forget to start again? "
"Everyone has a photographic memory. Some don't have film."
"I didn't say it was your fault. I said I was going to blame you."
"I don't suffer from insanity. I enjoy every minute of it."

[br]
Click here to feed me a DigiTreat!
[br]
Get your own at Pokeplushies!



*~ The Icons Of The Liking ~*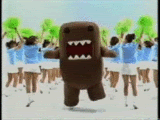 *~ Failure Gallery ~*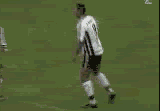 Friends
Viewing 12 of 78 friends
Multimedia