About


Hi im sara im a really nice person and my best friend in really life is keontay but we call her kee.kee she dose not have a account on gaia yet i love all animal i live in the u.s.a dont mess with my friends if you do ill have to kick your a** i have long blackish brown hair i have green eyes i like missing with my older bro it really fun when im bored and if your a hacker dont be my friend and if you hack me or one of my friends ill hunt you down and ******** kill your a** i fuking hate hacker im piss at them and sick of them
they are the flag of the place im form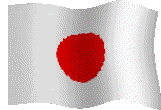 l]

Pets name: maxs
Adopt your own!














































]

Take the Magic: The Gathering 'What Color Are You?' Quiz.

Find your Celestial Choir

Which Final Fantasy Character Are You?
Final Fantasy 7


You are very independent and reclusive. No one really understands you, and you like it that way!
You are quite clever and ingenious. You can get yourself out of any sticky situation.
You are confident and cool tempered. You know you have many advantages and resources to draw from.
No matter what life throws at you, things always seem to work out your way.
What Animal Are You?