About
アジア♔シングル♔フィフティーン♔ストレート♔女性♔学生♔
アクエリアス♔内向的♔はブルー♔ラッキーナンバーサーティーン♔ゲーマー♔一人っ子♔オタクがお好き


こんにちは。私はмαι∂єησƒтнєαтєℓιєяです。

私はアジア系の唯一の子です。私は1月24日に生まれたので、私は1月24日、 2000年に生まれた、私の干支はみずがめ座および/またはドラゴンです。私の好きな色は青ですが、私はほとんどのパステルカラーが好きです。私のお気に入りとラッキーナンバーは13です。私は非常にそのようにゲームを楽しみます。同様にボードゲーム、ビデオゲーム、私はビデオゲームでは最高ではないですが、 。私は新しい人との出会いを楽しむが、 [U ]私は、おそらくあなたとの会話を始めることはありません。私は友人の選択セットを持っていると...私は動物だけでなく、アニメ、マンガ、お菓子が大好きです。私はYouTubeで住んでいます。私は、書き描き、と読むのが好き。最後に一つとして、私は、私は通常、 [U ]は絶対にないアイデア現代の略語の意味は持っているので、グループから奇妙な1になる傾向があります。あなたがオンラインで私のシェルの私を得ることができる場合は、自分で私の本によって非常に外向的な人を検討してください。 ( * ुම̤ᴗම̤ * ू ) ꒭꒱꒹꒟✩
Asian ♔ Single ♔ Fifteen ♔ Straight ♔ Female ♔ Student ♔
Aquarius ♔ Introverted ♔ Likes Blue ♔ Lucky Number Thirteen ♔ Gamer ♔ Only Child ♔ Otaku
Hello. I'm мαι∂єη σƒ тнє αтєℓιєя.
I'm an only child of Asian descent. I was born on January 24, 2000. Because I was born on January 24, my zodiac is Aquarius and/or The Sheep. My favorite color is blue, but I like most pastel colors. My favorite and lucky number is thirteen. I very much so enjoy games; board games and video games alike, although I am not the best at video games. I enjoy meeting new people, but
I will most likely never start a conversation with you
. I like to have a select set of friends...I love animals, as well as anime, manga, and sweets. I live on Youtube. I like to write, draw, and read. As one last thing, I tend to be the weird one out of a group because I usually have
absolutely no idea
what modern day acronyms mean. If you can get me out of my shell online, consider yourself a very extroverted person by my books. (*ुම̤ᴗම̤*ू)꒭꒱꒹꒟✩

I will love you forever if you help me get these items:
ASDFGHJKL Unicorn Stroll was given to me by an anonymous benefactor! (´༎ຶД༎ຶ`) THANK YOU!!


Kotori is best girl to be honest. (>w&lt wink

Art By Others:
By
Misstoritoo
:
By
Its Just Kuro
:
By
Hk_luver
:
By
Seireira
:
By
Oetoriyaa
:

By
Nyanko Hime Chan
:

By
IceMakeSnake
: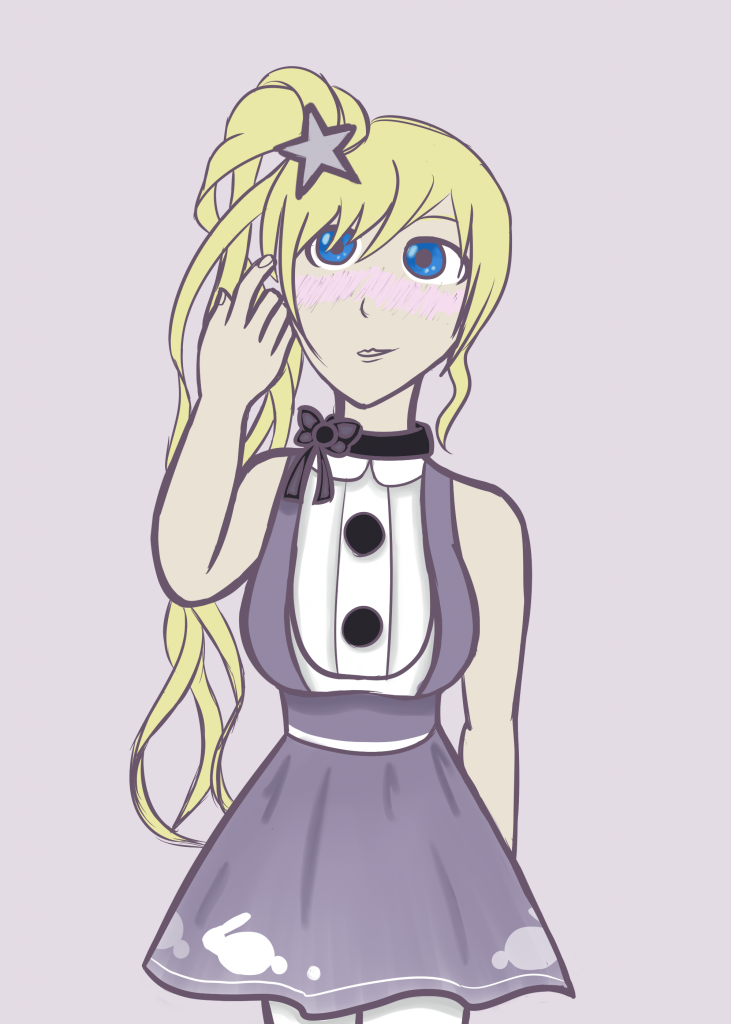 By
Hio-Chan
:
By
Jady-Chan
:
By
Sweet Cream Puffs
: