Friends
Viewing 12 of 27 friends
Journal
The Story Of Sean's Life In Crude Details
Welcome to my Journal! It is/will be full of needless crap and sometimes full of important stuff along with special events!!! like i'll give away some gold if I decide i like you're totally cool. So enjoy it once it get's started!
*= --((| ))!~Sean~! ((|/))-- =*
The story of my life in crude details
Signature
It's my way or,
HELL! It's my way!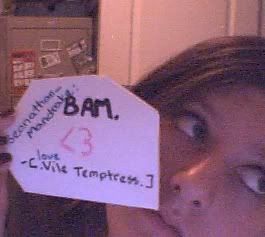 Donators will be loved for forever and a day.
Questing: