Seabach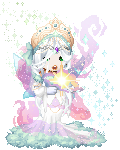 Details
Last Login

11/21/2021 5:47 pm

Member Since

02/29/2008
---
Interests
Favorite Movies/Anime
Favorite TV Shows
Favorite Reads
Favorite Music/Bands
About

facebook
twitter
tumblr
flickr
avaricia

Hello, The name is Gunnar! I have big dreams of traveling the world and living in the city. I'm working my way towards my aspirations. I'm getting a degree in Elementary Education with which i hope to embark on my travels. I have taught myself in graphic design and Hopefully soon I will be able to take some courses in it in order to further progress in the field and maybe even freelance.

Journal
whatever I feel the need to say C:
and the story begins...
Signature