About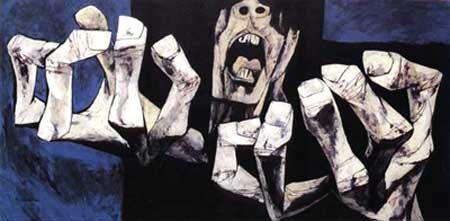 Name:

Adrian Elijah K.

Nicknames:

Adreen, Oogie.

Gender:

Male.

Horoscope Sign:

Pisces

Eye Color:

Black, often times appear as a dark red

Hair Color:

Currently black and blond.

Favorite Drinks:

Tea, Coffee, Energy Drinks.

Favorite Movies:

Paprika, Let the Right One In, The Blair Witch Project, The Rocky Horror Picture Show, The Fall, Sunshine, Alien, Sinister. Horror in general.

Favorite Shows:

South Park, Daria, Dinosaurs, reality shows.

Favorite Books:

What Happened To Lani Garver? Middlesex, Invisible Monsters, Rant, The Picture of Dorian Grey, Diary, Survivor, A Secret History, The Catcher in The Rye, One Flew Cuckoo's Nest, American Psycho, Perfume, Lolita,

Favorite Bands:

Deadman, The Candy Spooky Theater, The Deftones, Gorillaz, A Perfect Circle, Florence + The Machine, Dir en Grey.

Favorite Colors:

Black, Gray, White, Red

Favorite Manga:

The Tarot Cafe, Alichino, Model, The Embalmer, Tokyo Ghoul.

Favorite Anime:

Trigun, Gurren Lagann, Gungrave, Hellsing, Samurai Champloo, FLCL, Kill la Kill, Outlaw Star, Durarara!!, Cowboy Bebop.

Likes:

Cats, Drawing, Horror Movies, Horror Tales, Sleeping, Chuck Palahniuk, Freckles, Tea, Coffee, Animals, Winter, The Ocean, Snow, Thunderstorms, The Boogeyman, Thighs.

Dislikes:

Bananas, The majority of people, Morons, Loud Noises, People who breathe loudly, Being awake.

Interests:

Drawing, Movies, Horror, Sleeping, Reading, Juggling, Knitting, Cats.

Plays:

Cello, Violin, Piano.


Descriptive Words:

Eccentric, Elusive, Sarcastic, '******** Up', Morbid, Insomniac, Friendly, Tired.



comment
Multimedia
Signature

Adrian Elijah.



All these poses of classical torture
Ruined my mind like a snake in the orchard



Roses
Poetry and Prose.