About
I'm into drawing and gaming. I'm an iNTJ (intuitive thinking judging). I'm about 5'9, hazel eyes, and dark brown hair. I love messing with people so try not to take me seriously on everything I say. My favorite color is orange. My choice of clothing is military with unneeded buttons and pockets that go no where in different earth tones: burgandy, brown, olive, etc.
I love scarves, I wear one with almost everything I wear. My personality is pretty outgoing, cynical, sarcastic though at certain times I become reserved and critical.
I also have a pet dwarf rabbit named Paczki that I love.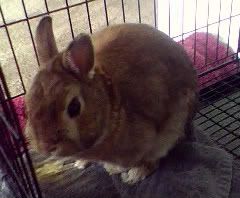 Update: I own a ps3 and I must say, you are pretty dumb as hell if you think ps3 is better than 360. Ps3 is the more powerful system, but developers have been making games FOR 360 and PORTING them to ps3, so the graphics look like s**t. Sure KZ2 looks nice and Uncharted, but what other games are there, that 360 doesn't already have? Playstation plus is s**t too. If I'm going to pay to play online I might as well go with 360.
Lolol, I know Ressy, I'm a hypocrite. xD
Friends
Viewing 12 of 25 friends
Journal
Baa
Multimedia
Signature
PS3/PC heart
Handles: Cl2UNCH, GeneralGirlScout