About
"If it were me I would never leave a woman who looks at me so intently if someone were to look at me with eyes like yours I would cut off their legs so they never leave me I would swear to cut my heart out if I ever found another woman..."~ Blood Dupre - Heart no Kuni no Alice
Name: Saya Usaqi (Ember_Akatsuki)
Age: 21
Pic:
Art by Cynischism
Lover: Lavtiz29 =w=
About: Okay so I'm Immature and break easily so please be careful around me.

Here is what you need to know everyone I am more often a Paw than a "HOOMAN" though I will become a "HOOMAN" every so often to sport some of my favored clothes of their kind. You see... I am what you call a "Tanuki" and will often transform, my favored forms are that of a Kitsune, Gerbil, and Racoon dog, my main form is a Red Panda and is how I look normally. I really prefer to have little to no enemies because I prefer to be a kind and fluffy member of society.

Some more interesting facts are that I am married and have 3 amazing pups... and by pups I mean two gerbils and a rat. Hilly and Holly my gerbils used to be accompanied by a third named Kochanski but we lost her to age/sickness not to long ago. Ushio our Rat was acquired via rat lab where we trained our rats to do neat things and took care of them.

I do like anime and the British comedy Red Dwarf my preferred genres of anime are horror, romantic comedy, and drama. There are animes that I will ALWAYS say no to watching and yes I respect that you like them so please respect my opinion not to watch them, they are Sword Art Online, Attack on Titan (This is not a Horror and it should feel bad), and Kill La Kill. I'm fairly sure there is more to dislike however those are what rustle my jimies.

Some games I like are Animal Crossing New Leaf, Pokemon, Mario Kart, 9 hours 9 persons 9 doors, Virtues Last Reward, Corpse Party, and pretty much most Nintendo games!

I like Foxes and Red Pandas and Gerbils and Raccoons and Rats and Doggies and Kitties!

I have a lot of cartoons I like some of the more popular ones are Arthur, Rugrats, Hey Arnold, My Little Pony Friendship Is Magic, Power Puff Girls, Teen Titans, Courage the Cowardly dog this is just the tip of the iceburg I like a ton more!

Okie that is all for now I'm too lazy to write more. Hopefully I sounded less like a pre-teen :3
~What I like~

Blood Dupre

England
Poland

Light yagami
Keiichi Maebara
Hikaru

Itachi Uchiha
Gin Ichimaru
Alucard
Sephiroth
Wizard Gale and my family on Harvest moon AP (did not draw this)
~These are my plushies I love them to death thou my romano is somewhat broke and not pictured sadly~
~random strip i find funny now i ask for waffle crisps~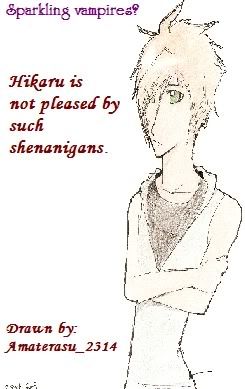 I HATE TWILIGHT!
I drew that for Canada~ Pancake Freak~
Me x Sephiroth it was drawn by a friend of mine I just wish someone would make this digitaly for me .-.