Savaille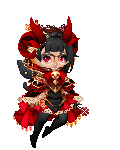 Details
Total Posts

22953

Member Since

03/15/2005
Birthday

04/13
---
Interests
About
❁❀❁❀❁
20-something.
Draws occasionally.
Editor & writer for some magazine.
Probably going to cry at #BAPPartyBaby.
Talk to me about dramas, movies, music, and video games (pls) ~
I don't come here as often as I used to, but feel free to still PM me or request other contact info ♡
조금 한국어 알아요 ... 같이 연습할게요?
kkt: savaille
❁
shirt designs
❁
inspo tumblr
❀
[ Add Comment ]
[ View Comments ]

Friends
Viewing 12 of 30 friends