About
I luffs anime, (duh)
I ish in the family of Tan Neko and Poncho Bandit, hehe your not
razz
Welcome to my overly crowded profile!!
biggrin
My name's Larisa, but I hate it, I don't know why, I just have no reason to like it. I am turning 15 in March. So yay biggrin
I am who I am, so don't change me! I'm going to High School now and I love the people I've met so far x)
Most people find me annoying, so true x3
I play the French Horn, DON'T MOCK IT OR I'LL FIND YOU! D<

I love my boyfriend. As of this Thursday it will be exactly one year :3 Everytime I say his name I smile. He brightens my day more than anyone. He loves me for me. What more can I ask for.
I AM A CHRISTIAN AND PROUD!


And I'm tired of hearing the fakers. Or the athiests that say Im stupid for having faith. And the stupid government athiests not believing and making this country the s****y place it is. Whats the point of our sayings on money?
I AM NOT NORMAL!!

I like to spin until I'm dizzy and hold on to those little kid things just a little longer.
Age means nothing
For those who cant help
But to find something
Thats worth so much to make a person yelp
I like doing random things, like helping people take over the world MUHAHA >D Ok, not really. But I do love anime, I do request drawings, and roleplays. Most roleplays I do involving an anime I know of or with RPC's.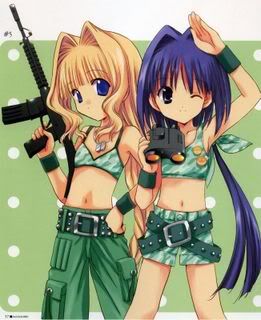 Join Tan Neko and my kill Lanzer army now!! To join PM or comment me and Tan Neko, the supreme rulers of this army!
Current recruits gathered:
Poncho Bandit
Fin Fox Aelia
tenshix
Jboogiee Loves Muffins
Jdetz
glitched_game_girl
TheSchizophreniacAkatsuki
iAkatsukiPein
the evil crow 1111
Zebracorna