Stop and Learn a Little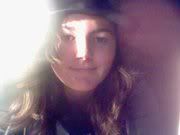 Name: Sarah
Soo.. this image above is me at 19. It's funny to read what i wrote here when i last came on about.. 8+ years ago. Sounds like i was kind of down on my luck. This image kind of reminds me of that time
sweatdrop
.
Enough of that.
I'm 27 now and in a great space! I have my own kitty, who is well taken car of, a great job in the hospital, and am just generally happy.
I enjoy netflix, hanging out with my cat, playing video games, and just generally chilling.
If you want to get to know me better feel free to add or message me!
I am in and out with logging in with this site
xp