About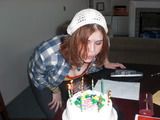 Since the 25th of March (1991) I have been on this *wonderful* planet for eighteen years, before that I am uncertain. Enjoy me for who I am before you steal my soul away from me. I'm uniquely deranged.
I read too much for the situation I am in, I know too much for the people I know. I am an innocent person with goals much higher than that expected of me. I plan on reaching those goals. I'm not a difficult person but you make it difficult for me to communicate with you on your level of intelligence.
"Agnostic, Dyslexic, Insomniacs lay awake all night wondering if there is a dog."
Dream Avatar's
Estimated Value 237,227g
Blushing Brides Skirt 3,800
Holy Gauntlets 22,106
Dreamers Dust 58,651
Cherry Blossom 59,484
Angelic Lace 46,593



Estimated Value 1,721,695g
Enchanted Book 162,455
Elemental Wings 58,127
Kiki Kitty Plushi 836.113
Gogh Reed 3rd Gen. 650,000
Orange and Black Striped Stockings 3,800
Orange Galoshes 1,320



Estimated Value 3,129,656g
Gough Reed 680,488
Fremere's Guard 2nd Gen. 462,750
Kottan Bell 258,500
Gough Reed 3rd Gen. 650,000
Nartian Rock 2nd Gen. 152,500
Kottan Bell 2nd Gen 245,030



Estimated Value 20,323,187g
Angel Imp Plushie 11,873
Coral Fluff Plushie 2,083
Cerise the Skunk plushie 249,114
Lovebird Plush 11,696
Momo the Monkey 18,331
Magical Girl 21,406
Biancamella 152,067
Holy $#17 30,715
Angelic Lace 47,613
Star Suit Mascot 7,778
Kitten Star 13,420
Twinkle the Space Goat 20,187
Starbabies 109,524
Starbabies 109,524
Starbabies 109,524
Starbabies 109,524
Starbabies 109,524
Starbabies 109,524
Gogh Reed 12th Gen. 405,875
Kottan Bell 6th Gen. 126,043
Cecil 51,929
Masquerade 7th Gen 193,747
Angelic Manner 94,472
Socrate Mood Bubble 525,000
Classlike 6th Gen 94,500
Secret Butterflies 386
Masquerade 8th Gen 172,164
Bibbles 1,663,344
Bibbles 1,663,344
Future Lady Soldier Gari 456,324
Friends
Viewing 3 of 3 friends
Multimedia
Signature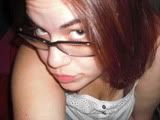 My Life is full of Vegetarian Food *CHINESE FOOD*, Love, Animals, Family, Agnosticism, Work, Art, Books, Friends, Tea, Coffee, and Happiness.
donations are welcome!