About
Okay well this is my profile.
Hi I'am Happy_Retard! Nice to meet you!
RN (Real Name): Jiyu (translate it to english and then change it to a name that means what you translated.
Height: (currently)- 5" to 5'1"
Weight: ~Secret~
Bust size: ~Secret~
Waist size: ~Secret~
Okay about me. besides that secret joke um...I am really fun
wink
If you get what im saying. I like to be rated and commented. I love to draw so the drawing in my profile yes thats mine and I will make art at random when and if your avi is pretty to me. I do request but they do cost gold well not too much. It mostly cost under like 2k or about there I guess. I love anime and manga. I like
hentai
yaoi, yuri, and also boys love. I love all kinds of genres but like most girls >.> I love Dramas and sad stories the most. I love being the center of attention if its when I'm doing something stupid. I like to have conversations with people aslong as its intresting to me. Also if you have a chance to look at my media please rate it most of the media in there is amvs I have made they may have subs on but its really good so please comment and watch.
xd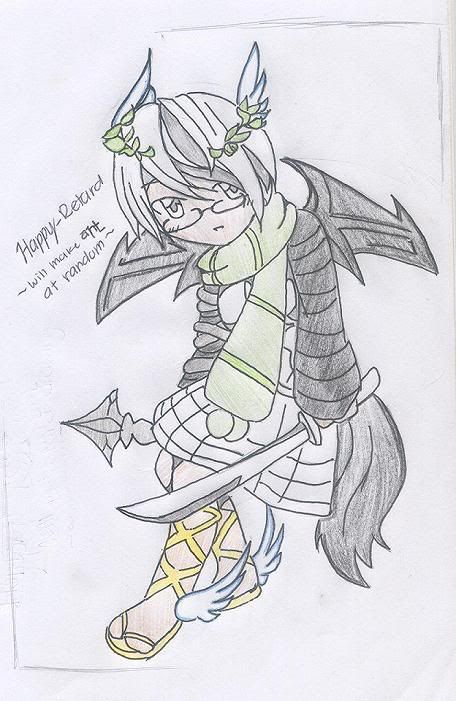 Happy_Retard's pets:
Tatsou-sama
Yozuke
Arukaro
Fully Animated Retard
Rising King of shojo
Happy_Retard's nooblets:
Kawfi
Crazycrackman
Concubine of Pine Fresh Zombie!
I make art for gold! ;3
Head shot 1000 gold
Chibi art 1000 gold
Full body 500 gold
Doll looking avi 1000 gold
Couples are 500 gold and additional gold if their cluttered
Shading is an extra 200 gold
Coloring is an extra 200 gold too
And yes those drawings above are mine. oh and so is this one
Zombie and Retard
Friends
Viewing 12 of 106 friends
Journal
some retarded journal
my dream is....... to have a dream ok and also to swim with fishies but not the bad kind swim with the fishies
Multimedia
Signature

Comment my profile and watch the media ;D
Selling art inside profile
ninja