About
.Sale is 22.
.Sale also goes by the name Empa.
.Sale may or may not be queer.
.Sale goes to college.
.Sale likes to make art, expecially doodling and painting.
.Sale's avatar is actually a satyr demon (Goatman!).
.Sale likes to eat.
.Sale loves music, expcially Mindless Self Indulgence and Hanson.
.Sale likes cartoons more than anime.
.Sale digs videogames, expecially NES games.
.Sale loves robots in a sexual way.
.Sale is kind of fat.
.Sale possibly doesn't like you at all.



.Sale kind of looks like this.
.The horns may not be real.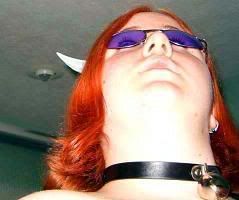 Friends
Viewing 12 of 16 friends
Multimedia