About
iLU
: I <3 Jesus.
***I DO NOT LIKE NARUTO PLEASE STOP FRIENDING ME BECAUSE OF MY NAME!!
THANK YOU! heart ***
***Questing old cans!! Give all your cans to me and not the MP! I need them more than they do!***

Just because I ask for help in zOMG doesn't make me a n00b anywhere else. REMEMBER THIS!

Let's see... I'm old enough to know the birds and the bees don't mate. And legal to do just about everything. So... I'm not young or a kid. I'm be a kid at heart but eh I won't go there.

heart

I love to walk, draw and hike. Walking is fun too. Good exercise.

Ok, I like darker colors but that doesn't make me emo or goth. Don't even get me STARTED on the emo topic. Personally I can't stand dark make up. Or make up in general. Bleh.... So I also won't go into that. I'm not gonna put up a full description here like others do who are looking for Gaia bfs and gfs. Eugh.... Don't even get me started on those.

Gaia is NOT a dating service! Stop asking me for stupid crap!!
Thank you and goodbye.

***Please, don't get me mistaken by that other pink haired character in Nae-roo-toh. I'm my own character, thank you very much.

I don't like beggars. Please, tie your own shoes.***

Remember emo kids... "Up and down the river, not across the bridge." wink

Relationships are full of drama and s**t. Exchange it for a cookie instead! ;D
.-~ heart ~-.

Fan girl! heart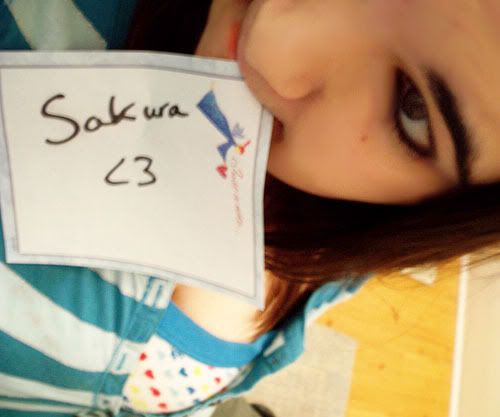 That's right. I <3 Jesus. Got a problem?
Direct it to the wall behind you.

"How can you just watch... And not
believe? How can you just... Push it aside?
Like... It never happened?"

Pastor Ross New Life Church

Favorite song : My Savior Lives by Pastor Ross

~Current song: Typical by MuteMath~
: ...Do you?
iLU