About
Welcome to my Profile; you can throw the word 'normal' out the window before you meet me, better for your sanity and mine.
If you don't leave a comment I

will

come and throw cheese whiz at you in your sleep. Fiendish no?

So anyway;

About Me




Name

: Alex, although I seem to be called "Alexa", Al, or just whatever the hell people come up with *coughmelodiefairuzreshanacough* As for my username, its weird I know, but I'm too half-assed to think up a new name =P Its pronounced S-ai-u-me-i; got it memorized?
I'm a Canadian who lived in Ontario; thats all I'll give out...freakin stalker ninja

Things I like:
[s]Mind of Mencia[/s] Dane Cook: He is ******** hilarious


Music

: One of the most important things to me; I can't live without it
School: Not the work; the friends and enivitable idiots you meet
Writing: I seemed to just suddenly like writing; I don't do much, but hey, when I do I enjoy it
Anime: Bleach, FLCL, Samurai Champloo, Beck, Narutard [Yes I like it, no I don't like it subbed], Afro Samurai, Histories Strongest Disciple Kenichi.
Video Games: I haven't been playin em as much recently, but they still are hella fun [I'm a Final Fantasy fanboy >>;]
Soccer: I'm in no way in hell a pro, but I like assisting/messing the other team up way in MF
My friends: They shape my life, and who I am
Melodie: I love her so much


Things I dislike:
Homework: I hate it, but I do it...eventually stare
Backstabbers: Nothing pisses me off more than an idiot who you help or trust, who then just exploits you.
Broccoli: Its the devil's veggie
Superficial Girls: Yes ladies; most of you are OK, but the whole bunch of idiot bitches who don't know the difference between a MBA and the NBA, you know who you are stare

I'll add more when I feel like it.

Image of the Moment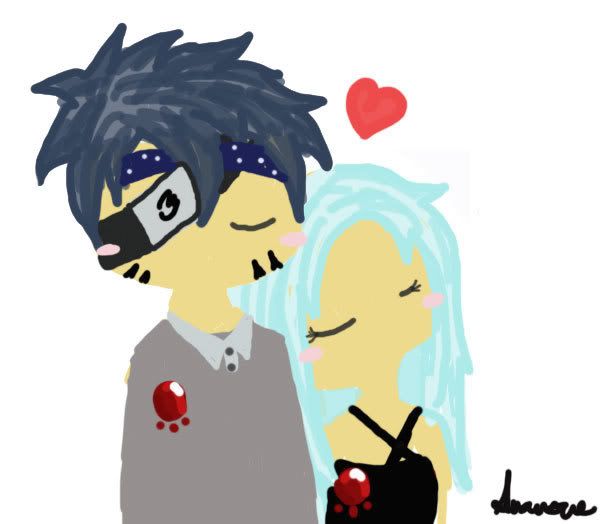 Friends
Viewing 12 of 28 friends
Journal
Alex's ramblings
I am a book; you read books O.o
Full of randomness,lyrics, and whatever the hell I feel like putting
Multimedia
Signature


-[[ Lubby__ Owns Me ^^