About


Probably not me, but since you're aready here, it doesn't really matter.
Anyhoos, as most of you already know, I am the one and only T.E.W. Bananianiown, or Saint Bananianiown to you.
Pronounciation is as folows: BAH-nanny-annie-own
I trust you know how to pronounce SAINT, right?
No? Okay then, here: SAY-n-T
There.

Now, about me. I am decidedly not human. I don't know what I am supposed to be, though, and neither do my friends (although -Arashi Yuri- once described me as being "some kind of magic").

So, conclusively, I am a magical entity with bouts of random behavior.

My hobbies include reading, writing, drawing, painting, eating, playing video games, daydreaming, cooking, cleaning for fun, manipulating people, being annoying, and chatting with the criminally insane.
I enjoy being politically correct (i.e. The Nativity= Mary and the Magic Baby- Oh the memories!), making stupid people angry, playing violin, puzzeling folk with my odd mind, and rewriting songs I don't like.

I'm also planning on taking over the world (though I don't know how), so stay on my good side and I won't feed you to hungry lions.

Oh yes, and Hana Kaicho is my heir. Love her lots or die!



ALL HAIL MY TONGAN HERITAGE!!!







Friends
Viewing 12 of 19 friends
Journal
Bananianiown's Master Plan for World Domination
What's this?
Mine. Read, if you really want to. Which I'm sure you don't.
Multimedia
Signature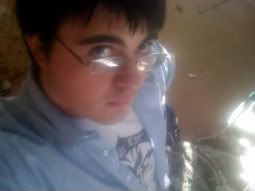 Don't I look happy?...