Sailor_Moon689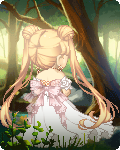 Details
Total Posts

1745

Member Since

01/24/2010
---
Interests
Favorite Movies/Anime
Favorite TV Shows
Favorite Reads
Favorite Music/Bands
Hobbies/Interests
About
yum_puddi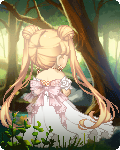 yum_puddi
Hello! Something tells me you stumbled upon my profile by chance! Welcome and get comfortable!
If you haven't guessed yet, I am a HUGE Sailor Moon fan! My fav is Sailor Mercury and Sailor Moon! I also like the following:
Favorite Movies/Anime:

Naruto, Naruto Shippuden, NARUTO Spin-Off: Rock Lee & His Ninja Pals, Tokyo Mew Mew, One Piece, Fairy Tail, Polar Bear Cafe, Yona of the Dawn (currently watching), Sword Art Online, The Melancholy of Haruhi Suzumiya

Favorite TV Shows:

Boy Meets World, Looney Tunes, Animaniacs, The Mentalist, Doctor Who, The Musketeers, Broadchurch, Adventure time, The Amazing World of Gumball, Bee and PuppyCat, Agents of S.H.I.E.L.D., Arrow, Flash, Blackpool

Favorite Books, Comics, Manga, etc:

The Kite Runner, A Thousand Splendid Suns, And the Mountains Echoed, Kobato, Codename: Sailor V, Molly Moon, Batman Comics, (Anything MARVEL or DC I'll probably like)

Favorite Music/Bands:

Panic! At the Disco, Max Schneider, Natasha Bedingfield, Megan Trainor, MIKA, Cascada, Marianas Trench

Hobbies/Interests:

Reading and pretending to listen to people! XD
They are MANY more fandoms I'm interested in but that'll take forever! I've been on Gaia on and off since 2010.
What else... My favorite color is orange. And I like to keep my privacy!

gaia_kittenstar That's it. gaia_kittenstar
Check out my other accounts at:
FanFiction:
www.fanfiction.net/u/5474423/
Wattpad:
www.wattpad.com/user/CrescentMoonValley
Tumblr:
allonsysailormoon.tumblr.com/
And Vine:
vine.co/u/1184701611315007488
~Signature~
gaia_angelleft
Yes, I'm obsessed with Sailor Moon!
gaia_angelright




Friends
Viewing 12 of 280 friends
Signature
gaia_crown Gif from my tumblr Allonsysailormoon! gaia_crown [/align:90983ad39b]


[img:90983ad39b]https://67.media.tumblr.com/fa495f6a9d01588288c3d65de7c19c43/tumblr_o49ppyc5ft1upt1jno5_500.gif[/img:90983ad39b]