About

i got this little dude today! (4/14/06) I dont know what to name him! if you have any suggestions comment below and tell me! thanx!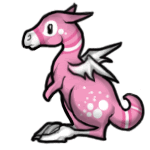 i just got this one today too! (4/15/06) also, i dont know what to name IT. please comment on this one too!
i like making things!!
heart
i know it's kinda stupid!


sorry!!! anoher one!!

more stupid hatching stuff!

Fairy Color: Silver
Name: Switch
mooore hatching stuff!
this is soooo cool!
Friends
Viewing 12 of 17 friends
Journal
Chibiusa's Journal
Chibiusa's Journal
Sailor Moon topics and other things
Signature


Christina