About
Think of my character as the same person in different universes. I use her for various rps, and there are a few minor differences for each of the fandoms. If you don't like it, get over it.
[Sailor Moon]
[Persona 3]
[Psyren]
[D. Gray-Man]
[Durarara!!]
[Pokemon]
[Digimon]
[Yu-Gi-Oh!]
Lyn "Citizen" Tatsuo
Name - Prefers to be called Citizen
Age - 19
Birthday - November 4th
Sign - Scorpio
Personality - Confident, enthusiastic, blunt, and serious when need be.
Sexual Orientation - Bi-sexual
Occupation - Undercover model (clothing and makeup companies pay her to wear their products around town)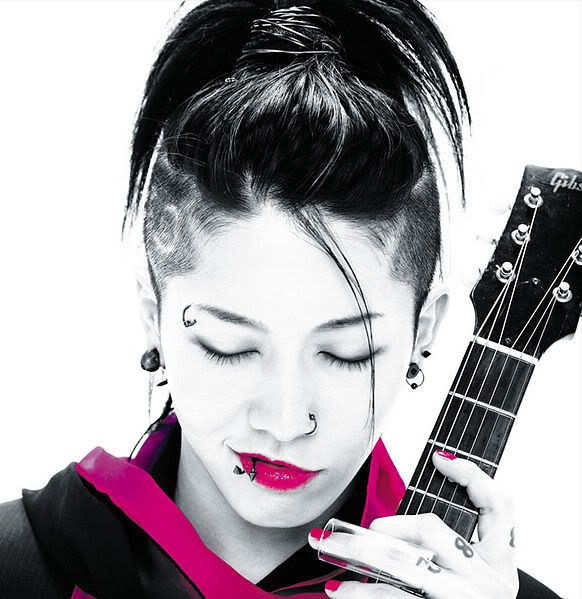 [Sailor Moon]
Senshi/Knight Title - Sailor Asteria
Element/Planet - Blue flame / No planet of influence
Gemstone -
Henshin Item - Asteria Henshin pen
Transformation Phrase - Asteria star power!
Transformation - Her body is surrounded by a contained blue light. The light moves and changes her clothes to her fuku. When the glow fades, the transformation is complete.
Fuku/Outfit - A unique black top with tiny pieces of the gemstone in the fabric, and a light blue skirt. Simple blue earrings, and black and blue gloves complete it.
Attacks -
1.) "Frozen Touch" = Blue flame covers her entire body, freeze burning anything she touches.
2.) "Blue Form" = She forms weapons out of the flame.
3.) "Final Flame" = The flames form into a giant phoenix, spreading the frozen fire.
Weapon - Anything she can make using her 'Blue Form' attack.
Guardian - No Guardian

[Persona 3]
Weapon - A scythe
Persona - Lilim
Arcana - Devil
Persona stats (based off of my Lilim in P3P) -
Level: 63
St: 42
Ma: 80
En: 40
Ag: 55
Lu: 50
Attacks:
Marin Karin (Charms 1 foe)
Agi (Deals light fire damage to 1 foe)
Zio (Deals light electric damage/Shocks 1 foe)
Auto-Rakukaja (Automatic Rakukaja at the start of battle)
Garu (Deals light wind damage to 1 foe)
Mudo (Darkness: chance of instant kill, 1 foe)
Bufu (Deals light ice damage/Freezes 1 foe)
[Psyren]
Status - Drifter
PSI Type - Rise
Specialties - Sense type rise and strength type rise.
Role - She used her Rise abilities to stay in Psyren and to help as many players make it back to the payphone as she can. When the players became concentrated, she focused on staying out of the way of the chaos.
[D. Gray-Man]
Role - Exorcist
Innocence weapon - A scythe
[Durarara!!]
[Pokemon]
Favorite Pokemon type - Normal
Favorite Pokemon - Persian
Current team - Persian, Stoutland
[Digimon]
[Yu-Gi-Oh!]
Donators~ heart
Custom Cut - Lovely Michiru
200k - Lovely Michiru