sadb0y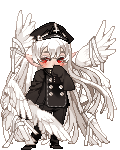 Details
Member Since

02/02/2017
Location

NY - PA

Occupation

寄生虫

Birthday

05/08
About

Hey there?
call me d3lp. im 25. im gay!
I live in new york! from PA tho.
video games & anime & pizza.
I have a boyfriend that I love very much!

let's be friends! the best of friends.



video games stuff.



Steam - d3lp.
League. - L30 VI.
Smite. - R3DXWOLF.
Hearthstone. - d3lp#1717.
World of Warcraft - Sarangelre.
Guild Wars 2 - Alice The Forgotten.


old avatars
.

Journal
Please enter your journal title here
Signature
too sad to function!
art by
estille
.