Things Keep Getting
Curiouser&Curiouser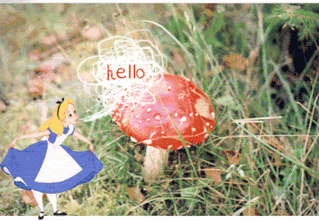 ◆
◆

This Girl's Name Would Be Meghan.
She's a
Goth Detective.

She's a nightmare of make-up and

bad

hair
&& a bad dream of t-shirts and tight jeans.
She's petty much addicted to music.
She's well crazy.
She has quite an unhealthy obsession with Hello Kitty.
She adores red lipstick.
She laughs at wannabe hardcore and 'scene" kids.
She thinks Saves The Day is loveeeeee <3

She's head over heels for Mod Fashion.
She thinks The Mighty Boosh is

the s**t

.
She makes wayyy too many references to Harry Potter.
She's most defiantly a

geek


&& She doesn't care.
She has a
huge
crush on Lily Allen.
She rather likes amine and manga.
She sings almost 24/7.
She wants to move to London.
She's can be an incredibly friendly person
Unless you're an ignorant a**.

◆
◆