About
What's up? I'm Sapphire47231, but my real name is Rose ^_^ You might know me from my old account Sapphire4723
3nodding
My current auction: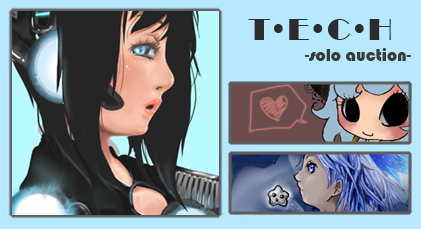 My art shop.
About me:
I'm pretty easy going most of the time, unless I just had a test in school. For you own sake, don't push me on Fridays. I always have a school test on Fridays O.o
Other than being an art psycho, I love to read manga and watch anime.I'm taking Japanese as my language, and I'm hoping to be able to speak it naturally.
I want to do something with my talents to bring honor and glory to my lord Jesus Christ, and so when he calls me home one day, he will say to me "Well done, my good and faithful servant."
One last thing: I L-O-V-E to talk! Please, feel free to pm me anytime to have a nice chat! Or schedule a time where we can both go to Rally or Towns, etc. to chat
blaugh
Don't forget to comment my profile before you go!
3nodding
---I lie in my room several hours a day,
wired to my ipod,
lost in my imagination....---
-------------------------------------------------------------------------------------------------
I don't usually post my dreams, but this one I'm working really hard for! If you wanna donate, be my guest! All donations are appreciated and will be listed here:
Total Value: 1,265,139 Gold, 6,000 Tickets
[Item Information]
Item List:
Pearl Earrings
Gray Puffy Hat
Soft Black Underwear
Gimpi 2nd gen.
Gimpi
Gimpi 3rd gen.
Lovely Genie Silver Bangle Bracelets
Lovely Genie Silver Bangle Bracelets
Lex's Dark Gloves
Card Shark Bands
Black Strapless Bra
Black Leather Belt
Demonbow
Dark Halo
Gimpi 4th gen.
Dander 4th Gen.
Total Value: 3,045,139 Gold
[Item Information]
Item List:
GO Phones
GO Phones
Dashing Gentleman Onyx Sash
Knot Black Top
Lovely Genie Silver Bangle Bracelets
Lovely Genie Silver Bangle Bracelets
Audrey's Black Long Gloves
Pop Top Class Coat
Demonic Anklets
Grizzly Hoodie
Charred Tundra Boots
Steel-plated Ninja Band
Black Strapless Bra
Soft Black Underwear
Striped Stockings
Demonic Pitchfork
Donations:
Dr Kenta (he really really helped me out XD)
Reifer gave me the grizzly hoodie (thanks so much! ^_^)
Friends
Viewing 12 of 97 friends
Journal
Goals to regain my stuff
Things Going On With Me
Signature