About
Runie:Most of u will know me as Runie Bunnie The Bunny!(new teammate of Team Rainbow Crystal Fountain)
Pic(Drawn by T_RainbowCrystalFountain):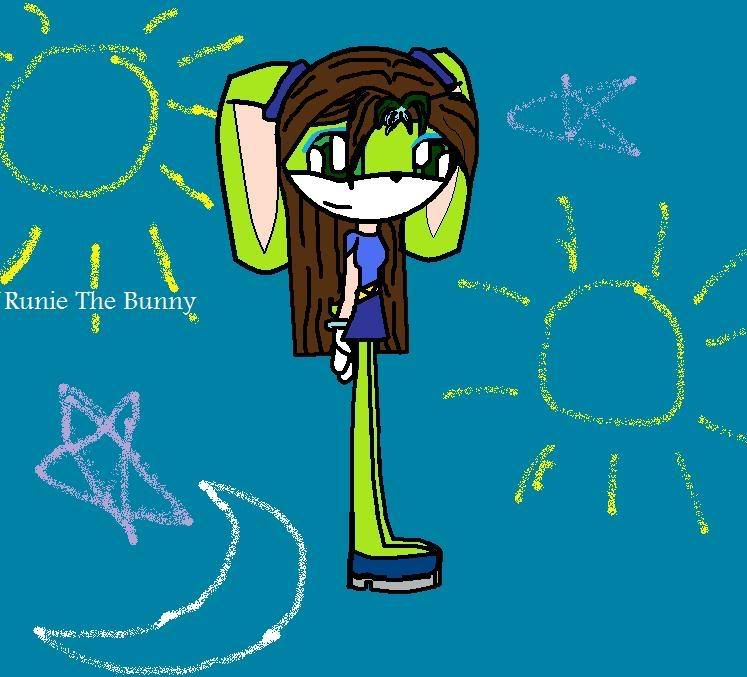 Caria
razz
ics drawn by me!!500-1,000g each!!!!!!!
Runie:Hey this is my profile!
Caria:Fine....Fine....
Windy:Hi Runie!
Runie:Windy!Ur here too!
Windy:Yes surey!
Runie:Get off my profile!
Caria&Windy:Ok!
Runie:Now that they're gone let me tell u about myself!
Theme Song:Best Friend by Toy Box
Fav Color:Green & Blue
Questions!
On T_RaibowCrystalFountain's profile!!!!
Caria:Yay!My account!
Runie
biggrin
idn't I tell u to get off of my profile!!!!
Caria:Yea.............
Runie:So...........
Caria:So............?
Runie:Off!!!
Caria:Okies!Bye-Bye!
Runie:*sighs*That was Caria,our leader,also has a wild imagination!!!!Also hyper.But she also is very kind and can do anything 4 u if ur one of ur best friends!
Opps.......Gotta go!
Runie&Caria:See ya!
Runie:Wat?Didn't I tell u to get off....
*logs off*
*logs back on*
Runie:Hi!Back!I finally chased her downtown in Japantown where we come up upon a Japanese Gamestop then Caria stop running and went shopping there!Wat luck!She cant resist video games!
Caria:*walks in with a hand full of video games*
Hey Run!These were on sale!$20 each!And I bought 10 games!
Runie:O_OWow and Also...............Get off my profile!
Caria:Make me!*raspberry*
Runie:*tries to catch her but she's too fast*
Caria:Nya nya nya nya nya!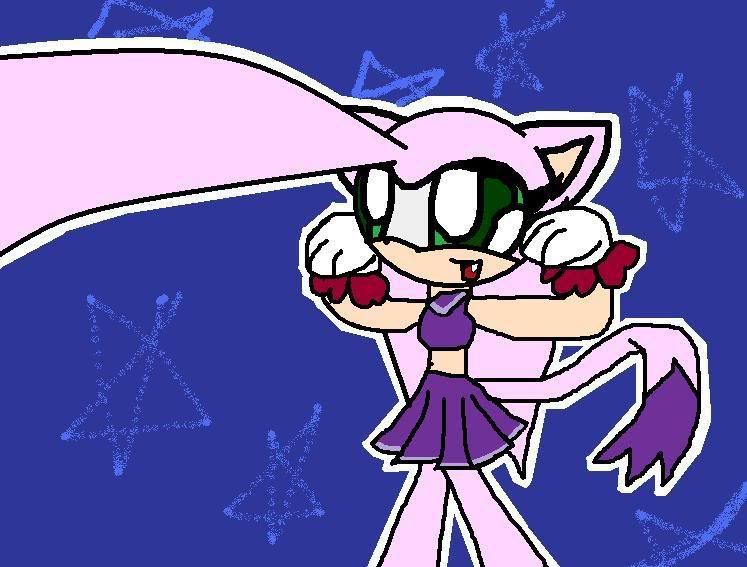 Runie:*Gets angry then chases Caria*
Windy:*pops out of no where and logs Runie out*
Friends
Viewing 12 of 38 friends
Multimedia