RozeyBear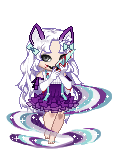 Details
Last Login

09/25/2020 8:16 am

Member Since

06/19/2007
Birthday

03/16
---
Interests
Favorite Movies/Anime
Favorite TV Shows
Favorite Reads
Favorite Music/Bands
About
Hi hi! 8D
Name's Roze.
I'm in love with B/C pets. So... gimme some? |D *SHOT.*
OH! I also now own my own B/C pet Shop:
Starlight Dreams
!

Oh, and I love to RP. Any and all kinds of RP. I love it. <3
I've actually been a member on Gaia since March 15, 2OO5. My last account was hacked and eventually banned because of that. </3
Please help!!!
Go
here
, please..?
It's my Art Request Thread. <33
Journal
Sanctuary
.....Must I indulge you?
The ramblings of a rather insane young woman.