About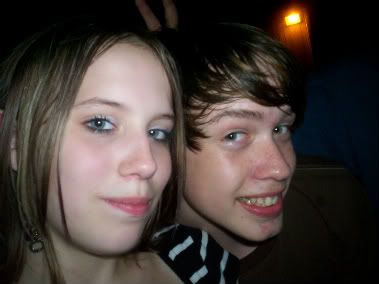 My Name is Caroline; but my franns call me Care (:
I'm 15 and i'm in the 9th grade; although summer is only a few days away!
I have an amazing boyfriend who i've been dating fo almost 2 years now. <3
I use to have another Gaia account but i got hacked every other day :/
So, i'm not technically new here. lol.
My avi looks pretty gay right now, but once i earn all my gold back it'll be awesome.
Don't regret what makes you smile; Live for it.
smile
Caroline;
I wear confidence like make-up!
What's your secret?
I am writing my own story, you wanna be in it?
I am fifteen candles.
I stand five foot two and i'm highly contagious.
And,I will not be your friend just to be used.
Why growl when you can RAWR? (:
Taco Bell is the shabannng!
I still stumble over my words, and forget that i hate my smile.
But, i wanna be me, not like you.
Baby, let's runaway together. <3
Sean Heely is my everything and so much more. I'll never lose him again.
&& even if i did, i'd spend the rest of my life trying to get him to come back to me.
He's turned my whole world upside down and gave me a new view.
Everything we've been through && every thing we've accomplished, can never be explained in words.
I am absolutely positive, I want to spend my life with him.
I'll love him forever; & that's a promise.<3
In
the new Caroline;
OUT
the old me.
Friends
Viewing 6 of 6 friends
Multimedia
Signature
9/6/06 forever and always babe <3