About





About me:
Name: Jennifer Marie
Nicknames: Jenny,Jen,Natsumi,(Make me one!)
Age: 13
B-Day: June 5, 1993.
Fav.Anime Guy:Sasuke Uchiha ( NARUTO) And Edward Elric (From FMA)
Fav.Singers:
Ciara,t.A.t.U,RBD,Black eyed peas,Kelly clarkson,Miley cyrus,Green day,Ashley simpson,Cascada,Chelo,Daddy yankee,Lindsay lohan,La secta,DHT,The cheetah girls,Avril lavigne,Evanscnce,3Doors down,Enigma,My chemical romance,Outkast,Vanessa Hudgens,Shakira,Frou Frou,Linkin park,Jesse mccartney,Jessica simpson,JoJo,Justin timberlake,Julieta venegas,AFI,The all american rejects,Chayanee,Pink,Rihanna,Luis fonsi,Nelly furtado,Christina aguilera,Aly&Aj,Sean Paul,Hilary duff,Fall out boy,The click Five,Vanilla ninja,Britney spears,Raven-symone,Spice girls,Eminem,Usher,DJ Sammy And much more!
Fav. J-pop & K-pop Singers:
Utada hikaru,Ayumi Hamasaki,BoA,Koda Kumi,Nami Takami
Fav.Movies:
Click,Final Fantasy VII,Pirate's of the caribbean :dead mans chest,Raise your voice,Herbie Fully loaded,The Perfect Man,From Justin to Kelly,Confessions of a teenage drama queen,The cheetah girls 2,The parents trap,Read it and weep.
Fav.Games:
Kingdom hearts 2,Final fantasy 12,Dance Dance Ravolution Extreme 2,Star Ocean:Till the end of time,Sonic heroes,Grand auto theaf san andreas.
Fav.Anime Shows:
Full metal alchemist,Full metal panic,Naruto,Midori days,Mythical sleuth loki,DNA,Galaxy angel,Crayon schin chan,hack//.legend of the twilight,Pita-ten,I'm gunna be an angel,ran-the samurai gurl,Mars: the terminator,Saikano,Wolf's rain,Nanaka 6/17,Digi charat nyo,Dear boys,Hungry heart,Vandread,Sailor moon,Pokemon, And more!
Fav.Mangas: Negima,Pita-ten,Fruit basket,Naruto,Tokyo Mew mew,Galaxy angel,hack//legend of the twilight,and much more.
Fav.American Shows:The suite life of zack and cody,Hannah montana,That's so raven,Drake & Josh,Zoey 101.
Fav.Actress:Adrienne bailon,ashley tisdale,Vanessa anne hudgens,Hilary duff,Lindsay lohan,Brenda song,Emily osment,Miley cyrus.

MY QUILT:

[url=http://www.gaiaonline.com/profile/index.php?view=profile.ShowProfile&item=2914278][IMG]http://i127.photobucket.com/albums/p154/KetsukiNiTsuki/Icon/PillowsAnime2735.jpg[/IMG][/url]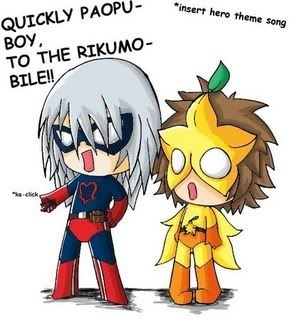 Multimedia
Signature
He scares us!



If he scares you PM ME
Ppl scared: 28

My dream avi! Help!